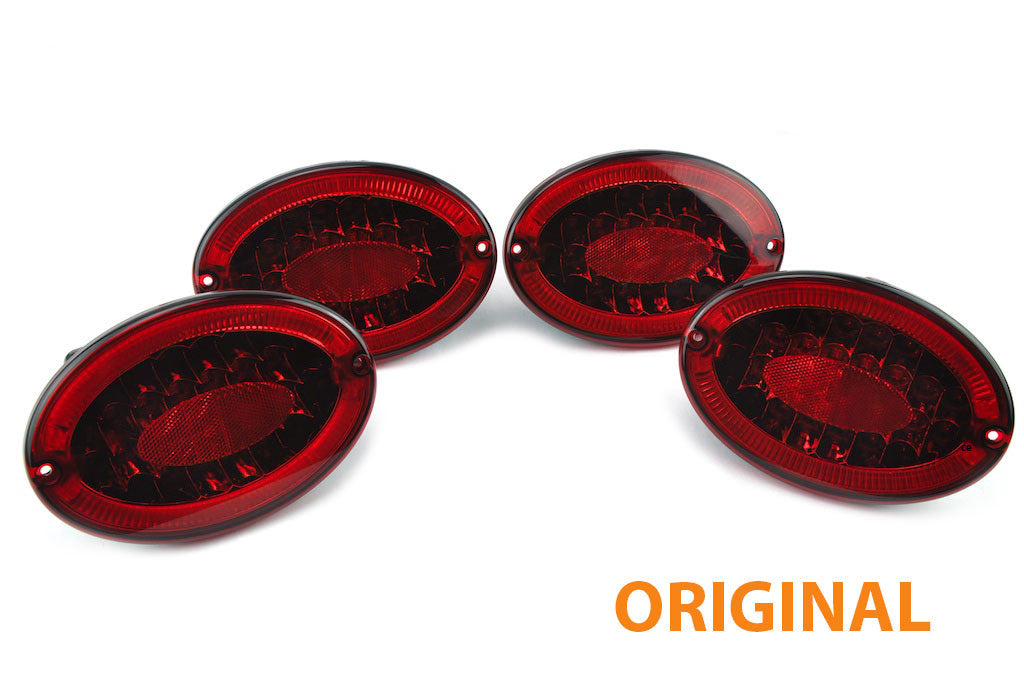 Corvette Envy C5 Halo LED Taillights - Original
These Original Version unique "Halo" style tail lights are the most popular complete LED tail lights for the C5 Corvette on the market today. With 32 LEDs in each tail light, these lights illuminate much faster and brighter than the stock tail lights.
FREE SHIPPING to the Continental United States! 
Note

These are the "original" version so the entire light is lit when running lights are on, and the center part of the light is amplified/brighter when brakes/turn signals are applied. For more information on the difference between the Original and Modified versions, please visit our FAQ page.
Hyperflash may occur if your C5 has other lighting modifications; hyperflash can be cured with the hyperflash harness which is included by default. If you don't need it, it is $5 cheaper.

Installation

You can install these plug-and-play lights in less than 1 hour and instantly update the look of your Corvette. Installation Video here. 
Warranty
There is a 6 month repair/replace warranty by Corvette Envy. Buyer pays for shipping defective unit(s) back. Attempts will be made to repair the light(s), only if repair is not possible will a replacement be sent. Warranty starts when lights are delivered to original purchaser.
Customer Reviews
06/20/2022
James R.
United States
Great halos
Really bright , look fantastic especially above my bbe exhaust stacks
04/12/2021
James G.

United States
Purchase review
I was unable to install these lights because the ones I was replacing are European type and have 2 connections per light. The ones received have a single connection and required some additional work on wiring to install. I wasnt prepared for this additional work and had hoped it would only require plugging and playing. I have returned the lights expecting a full refund. CorvetteMod offered great customer service and courtesy