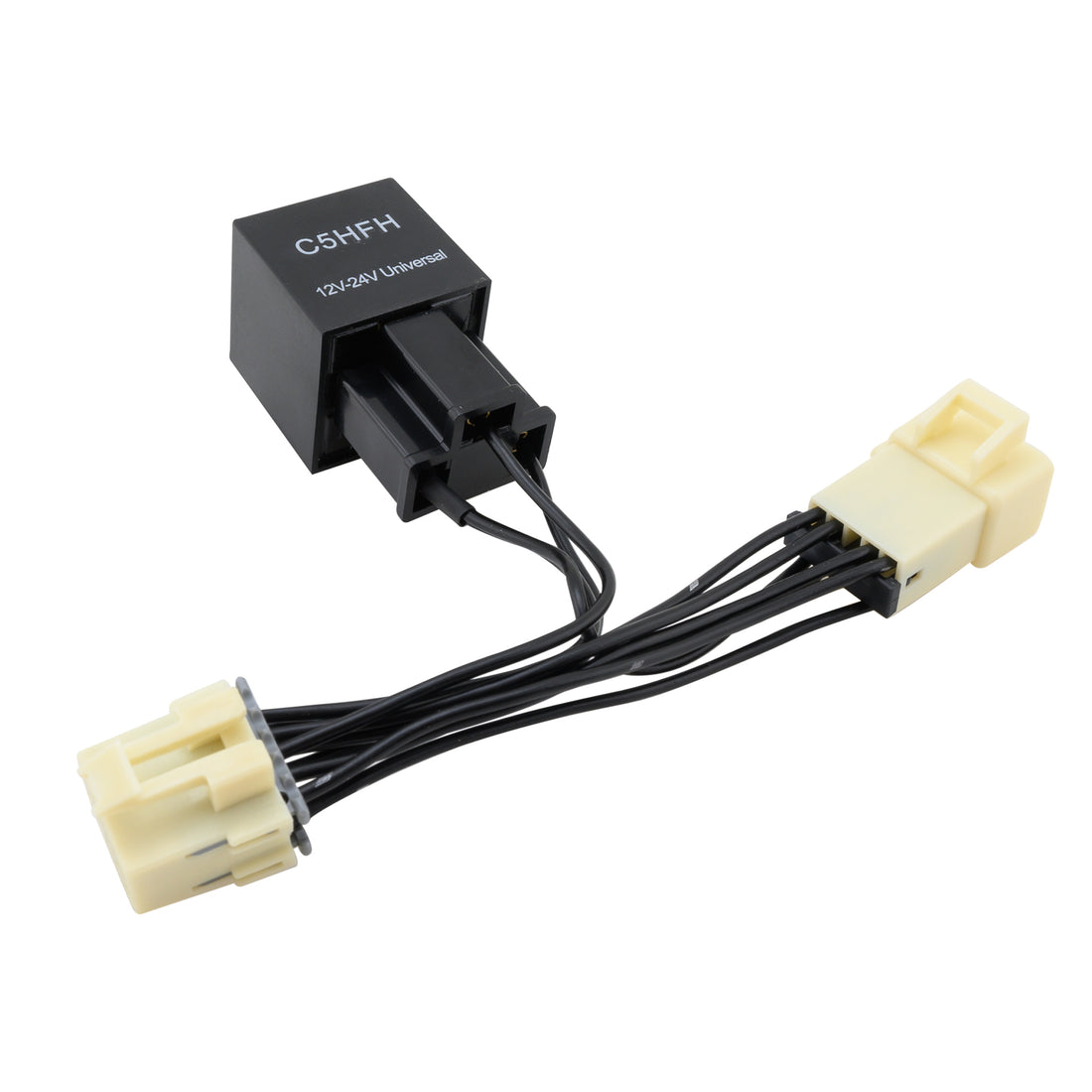 Corvette Envy C5 Corvette HyperFlash Harness
Does your C5 Corvette have hyper flash / hyperflash or a faulty OEM Flasher? Having issues with your hazard switch ? 
Get one of these hyperflash harnesses from us and solve those issues in as low as 20 minutes!
🔧 FIX YOUR FLASHER - Solves problems with your OEM flasher caused by a bad hazard switch in the dash

🏎️ CURE HYPER FLASH - Solves hyper flashing / rapid flashing caused by LED Taillights or LED DRLs without using dangerously hot load resistors on each turn signal

🏁 WELL PACKAGED - In static free bag with included pictorial instructions

⚙️ EASY TO INSTALL - Simple 20 minute Plug N Play installation with a #15 Torx Driver

📐 ENGINEERED TO FIT - Assembled from genuine GM parts and a custom made flasher. TPA's and terminals to ensure the best fit with your original harness. The custom spec'ed flasher to deliver the optimum flashes per minute rate for your C5 Corvette.
Only 1 Hyperflash Harness is required per Corvette
This harness uses TPA (Terminal Position Assurance) equipped connectors just like the original GM connectors to ensure that each terminal has a "locked in", assured connection. The TPAs can only be inserted if each terminal is completely seated in the connector housing. This will make sure that the terminals will not back out of the housing due to natural vibrations.
Installation

Simple 20-30 minute Plug N Play installation with a #15 Torx Driver and the included instructions with pictures. Installation Video here, or here.